O souverain pasteur et maistre
&
Pere éternel qui nous ordonnes
set to music
Marot's two 'prandial prayers' (click here for the texts) belong to the favorites of composers, esp. among 'Flemish' composers (6 in the list below). They always make who set both texts. NB: only he early Psalters contain a melody (Geneva: the last with melody is 1551). Many of the entries in chanson database Ricercar (University of Tours), and in Howard Slenk, The Huguenot Psalter in the Low Countries (Ohio, 1965, unpublished diss., p. 194). They also are a stable element of the famous 'livre septiesme' (1567 onwards).
Benediction: O souverain pasteur et maistre
Grace: Pere Éternel qui nous ordonnes
à 4: Antoine Mornable, Livre second contenant XVII pseaulmes...(Paris: Attaingnant, 1546)

à 4: Tielman Susato, Unziesme livre contenant vingt et neuf chansons amoureuses et deux prières (Antwerp: Susato,1549)

music publisher and composer in Antwerp

[listen to his version of the 'thanksgiving after the meal': 'Père éternel qui nous ordonnes" (ensemble Cl'ment Janequin)

à 4: Le Gendre, Premier livre de psalmes et cantiques en vulgaire françoys (Paris: Fezandat, 1552)

à 4: Guillaume La Moeulle, Premier livre des pseaumes... G.Guéroult & autres... la plupart par G. de la Moeulle (Genàve: Dubosc/Gueroult, 1554)

à 4: Loys Bourgeois, Pseaulmes LXXXIII de David, Le cantique &c. (Lyon: Godefroy Beringen, 1554)

à 4: Jacob Clement (Clemens non Papa, d. 1555) [first: Phalèse 1564 (Vanhulst 107)], Septiesme livre des chansons a quatre parties, (Louvain, P. Phalàse, 1567); The septièsme livre, that is many reprints everywhere until 1644 and even occasionally afterwards.

à 4: Pierre Certon, Cinquante Pseaumes de David (Paris: Le Roy/Ballard, 1555)

à 4: Barthélémy Le Bel, Le second livre des Pseaulmes et sentences tirees tant du psalmiste royal que des autres saincts prophetes: mis en musique en forme de motetz, par divers excellens musiciens.(Genàve: Dubosc/Guèroult, 1555) Contains works by Arcadelt, Gindron, Goudimel, and Le Bel.

à 4: Ph. Jambe-de-Fer, Psalmodie de quarante et un pseaumes royaux... (Lyon: Michel Dubois, 1559)

à 5: Derick Gerard(e) [Manuscript: British Library, Royal Appendix 31-35]

à 4: Martin Peudargent, Novi prorsus et elegantis libri musici, in quo continentur partim suavissima ... Moteta ... latinae & gallicae 4, 5, 6-stemmige motetten (Düsseldorf: Oridryus & Buysius, 1561). Unique copy lost in the war (?)

à 4: Claude Goudimel, Pseaumes de David.. (Paris: Le Roy/Ballard, 1562)

à 3: Geert van Turnhout (or Gerardo à Turnhout): Sacrarum ac aliarum cantionum trium vocum, (Louvain, P. Phalèse, 1569)

à 5: Andries Pevernage, chansons dàAndre Pevernage livre I, chansons spirituelles (Antwerp, Plantin, Plantin, 1589) P1670
By the way: the two earlier prandial prayers were set to music by Jean Crispel (published by Phalèse, Louvain, in 1552: Quatriesme livre des chansons a quatre parties..., repr. 1555): The 4 partbooks for these two songs I have collated on one page (digital copy made available by the British Library: K.3.a.15). "Le benedicite" and "La grace" as they are labelled. Together with a modern transcription (SATB)

biographical info excerpted from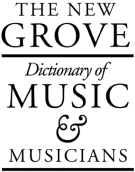 b ?? d1556 ?
Clemens first appears in the historical record with the publication of several chansons by Attaingnant in Paris beginning in the late 1530s. The sobriquet 'non Papa' is first recorded in 1542, the date of the attribution of Je prens en gre (previously printed anonymously) in a set of manuscript partbooks belonging to the Flemish merchant Zeghere de Male. In 1545 Clemens established a business relationship with the Antwerp printer Susato, one of his chief publishers. In Susato's Souterliedekens of 1556'7 the composer is called 'Jacobus Clement non papa', thus connecting his usual designation with what was clearly his original name, Jacob Clement.
Clemens was succentor at Bruges Cathedral from March 1544 until June 1545. The chapter acts of the cathedral for 12 March 1544 mention 'Jacobus Clement Pbro' (presbyter), and on 26 March Clemens was nominated succentor 'per modum probae'; the fact that he had to pass a proficiency examination indicates that he was hardly known. He honoured the cathedral's patron with his Missa 'Gaude lux Donatiane'. It is possible that he was subsequently appointed choirmaster to Philippe de Croy, Duke of Aerschot, one of Charles V's greatest generals. Three state motets, Carole, magnus eras, Caesar habet naves validas and Quis te victorem dicat, point to a relation with Charles V from 1544 to 1549. Clemens was employed as sanger ende componist by the Marian Brotherhood in 's-Hertogenbosch from 1 October to 24 December 1550. The motet 'ter eeren onser liever vrouwen', which he offered to the brotherhood on his departure, is no doubt his seven-voice Ego flos campi on a text from the Song of Songs. The words 'sicut lilium inter spinas', which are given prominent homophonic treatment, were the brotherhood's motto, and the use of seven voices (unique in Clemens's work) embodies the symbolic Marian number seven. Some connection with Leiden is apparent, for all six choirbooks of the St Pieterskerk (Municipal Archives) dating from the mid-16th century contain works by Clemens: two masses (including the Missa 'Or combien' with an ascription to Crecquillon), a cycle of eight Magnificat settings and 34 motets; for one of the motets and the Magnificat cycle these choirbooks are a unique source. It is almost certain, however, that he was not choirmaster of the St Pieterskerk, and he may never have been resident in Leiden. The year of Clemens's death has been a subject of controversy. There are several reasons for supposing that he died in 1555 or 1556. Although he is still listed as a living composer in Hermann Finck's Practica musica (1556), a manuscript copied in Antwerp in 1564/6 (B-LVu mus.4), contains his motet Hic est vere martyr with the annotation, 'Ultimum opus Clementis non Papae anno 1555 21 aprilis'. Ten of the souterliedekens printed in 1556'7 in volumes devoted to him are actually by Susato. In 1556 the first of Clemens's masses was published with a dedication written by the publisher, Phalèse. In 1558 Jacobus Vaet published in Nuremberg his déploration on Clemens's death, Continuo lacrimas, whose text suggests he met a violent end ('inclemens vis et violentia fati'). According to Sanderus (Flandria subalterna, ii, Cologne, 1644) Clemens was buried at Dixmuiden, near Ypres.
(b Huy, c1525/30; d after 1587). Flemish composer. He was for much of his career in the service of the Duke of Kleve as Kapellmeister. In his first work, published in 1555, he referred to himself as 'musicus' in the court of Duke Wilhelm V of Jülich-Kleve-Berg in Düsseldorf. Oridryus, in his treatise Practicae musicae (Düsseldorf, 1557), referred to him in friendly terms and described him as praefectum in the duke's chapel. Peudargent is known to have been present at J'lich in 1585 for the marriage of Duke Johann-Wilhelm and the Margravine Jakobe von Baden, and he was named by Gramin'us as the principal musician there. It is clear that he remained for more than 30 years in the service of the Duke of Kleve; by 1587, when he petitioned his master for assistance, he had become blind and was no longer able to support his family.
(b Harelbeke, nr Kortrijk, 1542/3; d Antwerp, 30 July 1591). Flemish composer. On 21 January 1563 he was appointed choirmaster of St Salvator, Bruges, and on 22 September of the same year he was named to a similar post at Onze Lieve Vrouwkerk, Kortrijk. He remained in Kortrijk until 1577 although he held a prebend at St Willibrordus in Hulst in 1564. In 1578 Kortrijk fell briefly to Calvinist rule. By the following year Pevernage had secured the position of choirmaster at St Jacob, Bruges. This city too fell to the Calvinists and Catholic services were suppressed there from May 1581 until 1584. On 1 October 1584 he was reappointed to his former position at Kortrijk and less than a year later became choirmaster at Antwerp Cathedral where he remained until his death. He was buried by the cathedral's altar of St Anne. Antwerp archives confirm that Pevernage rebuilt the music library destroyed by the Calvinist rebellion and that he was active in humanist circles surrounding the Plantin press.
(b c1510'1515, Soest, nr Dortmund; d ?Sweden, 1570 or later). Music publisher, composer and instrumentalist, active in the southern Netherlands. Some confusion has been caused by Susato's reference to Dutch as 'our mother tongue' in his first book of Dutch songs (1551); however, this is logical considering his residence of more than 20 years in Antwerp and the audience to whom the print is addressed.In 1541 Susato formed a partnership with two Antwerp printers, Hendrik ter Bruggen and Willem van Vissenaken; he probably served as the compiler for Antwerp's first single-impression music book, Quatuor vocum musicae modulationes, issued in 1542 under Vissenaken's name. Following a long and complex lawsuit, Susato acquired all shares in the business and set up a printing house on Twaalfmaandenstraat, moving to a newly built house called the 'Cromhorn' in 1551. Between 1543 and 1561 he published 22 chanson books (in two series), 3 books of masses, 19 motet books (in two series) and 11 books in a series entitled Musyck Boexken including two books of secular Dutch songs, one book of dances arranged from popular songs, and eight books of souterliedekens (psalm settings). A number of these publications were reissued in later 'hidden' editions bearing the same date as the first.
Most of Susato's publications are anthologies of works by Flemish composers active in the Low Countries and at the Imperial Court; the chanson and motet books were published in series organized by mode and voicing. Among those issued in single-composer editions were Susato himself as well as Thomas Crecquillon, Orlande de Lassus, Clemens non Papa and Josquin Des Prez. Josquin's Septiesme livre des chansons (1545), issued 24 years after the death of the composer, is the earliest published source for 23 chansons; this has raised questions concerning Susato's source for the works and the accuracy of his attributions. Susato published Lassus's so-called 'op.1', a collection of chansons, madrigals, villanesche and motets, as an added book in his first chanson series (Le quatoirsiesme livre, 1555), and he later issued a motet book by Lassus as well. His eight books of Dutch-texted metrical psalm settings (Souterliedekens)- four each by Clemens non Papa and his student Gherardus Mes - were intended for home devotional use.
As a composer Susato wrote over 90 chansons, many of which parody well-known French and Flemish models. Two books (1544 and 1552) contain two- or three-part didactic settings, and other larger-voiced settings are expanded parodies in imitative style of famous chansons. Many of Susato's chansons are arranged in groups of textually and musically related works called responses and replicques while his dance collection (1551) features simple four-voice arrangements of well-known chansons set in homophonic style, probably intended for amateur performance. His motets are well-crafted in imitative polyphony; In illo tempore (1545) is the basis for his only mass, and Salve quae roseo decora (1540) is an occasional work in praise of the city of Antwerp.
(b Turnhout, c1520; d Madrid, 15 Sept 1580). Flemish composer, active in Spain, elder brother of the composer Jan van Turnhout. The family name was originally 'Jacques', as Spiessens has shown. In his early career he held positions at the church of Our Lady, Antwerp, and at the church of St Gummarus, Lier, where he became ma'tre de chapelle in 1559. He entered holy orders, though no date for his ordination is established. In 1562 Turnhout became music master of the Confraternity of Our Lady at the church of Our Lady, and ma'tre de chant there in 1563. In 1564 he composed a Te Deum for the entry into Antwerp of Margaret of Austria, Regent of the Low Countries. Looting by iconoclasts destroyed the music collection and organs at the cathedral in 1566, and in the following years Turnhout copied out masses, motets etc., to replace what had been lost. He also presided over the commission which examined the new organs constructed by Gillis Brebos.
Through the Duke of Alva as intermediary, Philip II of Spain engaged Turnhout on 2 May 1571 as maestro de capilla of the Capilla Flamenca in Madrid. After a delay of over a year Turnhout travelled to Madrid, bringing with him, as was customary, a group of singers from the Low Countries. His name is first noted as maestro de capilla in November 1572. There is little record of Turnhout's activities during his eight years in Spain. He was held in high esteem by Philip II, as is shown by the many prebends granted to him.
Gerarde Derrick (fl c1540'80).
Flemish composer, active in England. Nothing is known about his origins, musical upbringing or career outside England. During the third quarter of the 16th century he was associated with Henry Fitzalan, 12th Earl of Arundel (d 1580), and Arundel's son-in-law and heir John, Lord Lumley (d 1609). Details of the connection are lacking; it is unclear whether music was Gerarde's main interest or occupation, and claims that he served as Arundel's composer-in-residence or choirmaster are unproven. Evidence of Gerarde's residence in England can be gleaned from six sets of manuscript partbooks, most of which are devoted exclusively to his own compositions. All six sets, which can be placed in chronological order on grounds of handwriting and notation, were owned either by Arundel or Lumley, and in 1596 formed part of the celebrated library at Nonsuch Palace. Four of them survive intact (GB-Lbl Roy.App.17-22, 26-30, 31-5 and 49-54), the others are incomplete (Lbl Roy.App.23-5 and 57). No trace remains of a manuscript described in the 1596 Nonsuch inventory as -A rolle of Cannons of Dethick Gerrarde-.
Approximately 170 compositions by Gerarde survive, scored for between four and ten voices. With the exception of the tentatively attributed instrumental pieces in Lbl Roy.App.74-6, all are vocal, the majority of them with Latin or French words. There are no masses or Magnificat settings, and few motet texts derive from the Roman Catholic liturgy. Gerarde's early works favour continuously imitative polyphony; pieces found only in his later partbook sets often make greater use of homophonic textures and less rigorously imitative techniques. Gerarde also composed several Italian madrigals, two English-texted pieces (one of which, Lorde be my Judge, is a metrical psalm setting), and one work, Pandalidon, in an apparently invented language. No collected edition of Gerarde's music has yet been attempted.